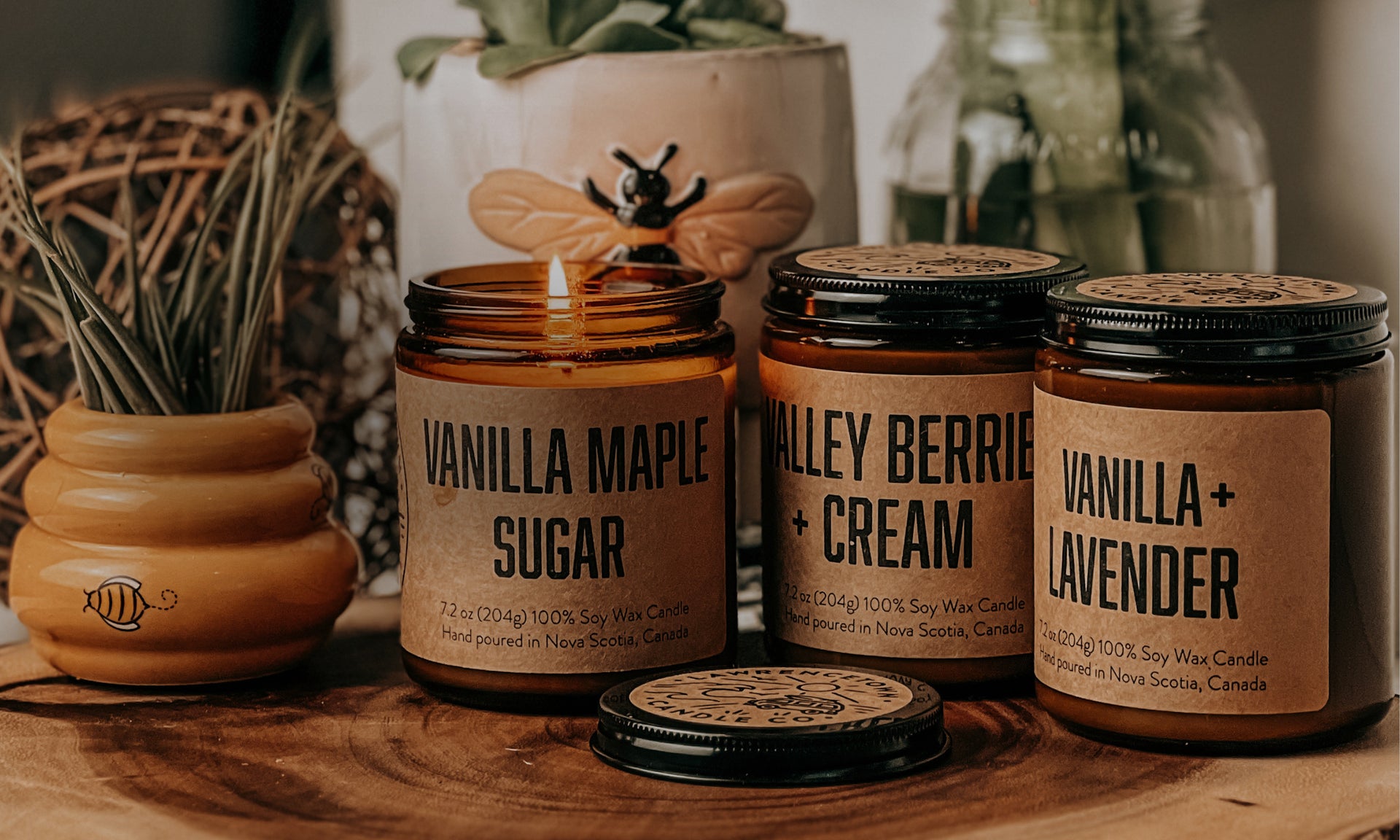 Essential information

FREQUENTLY ASKED
QUESTIONS
AFTER BURNING MY CANDLE THE WAX IS ALL BUMPY ON THE TOP. IS THIS NORMAL?
Yes it is. Soy wax a natural product and doesn't always behave. That being said this will not affect the performance of your candle. It is simply a sign that we are using 100% Soy Wax :)
DO YOU MAKE CUSTOM CANDLES? I'M GETTING MARRIED AND WOULD LOVE YO GIVE YOUR CANDLES TO OUR GUESTS AS FAVOURS.
We would be honoured to be a part of your big day! Send us an email info@lawrencetowncandleco.ca for more info.
MY CANDLE IS SMOKING!! WHAT DO I DO?
If your candle is producing smoke or soot it means that it is burning too hot. A quick fix for this is trimming your candle's wick. Make sure to trim your candle's wick to 1/4" before every burn and do not burn for more than 4 hours at a time.
ARE YOUR SCENTS SAFE?
They are! We use high quality fragrance oils that are phthalate and paraben free. We have a house full of pets and one great kid so we wanted to make the cleanest burning candle we could.
IS THERE LEAD OR ZINC IN THE CANDLE WICKS?
Absolutely NOT!! We use 100% textile grade cotton core wicks.
HOW DO I GET THE MOST OUT OF MY CANDLE?
Please make sure that you follow our candle care guide to ensure you get the most out of your candle.